James and I have really noticed how busy Queenstown is with building activity. Do the statistics support Bennie Builders observations on the ground?
Statistics New Zealand data released in May 2016 shows shows 28,038 homes were consented in New Zealand in the past year – the highest number in 11 years. Queenstown has shown a 40% growth in building consents issued since May 2015.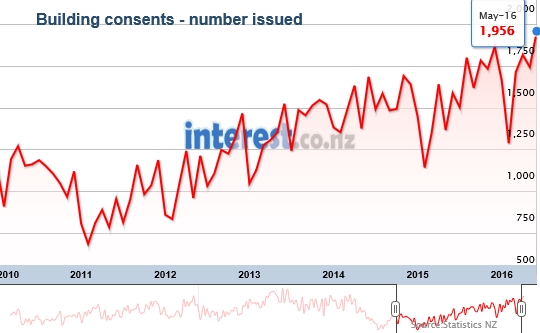 Figures released by Queenstown Lakes District Council in June 2016 support these findings. QLDC records that between January and the end of May 2016, they received 754 applications for building consents, which is well up on the 575 received during the same period in 2015. In July alone, 173 applications poured in.
Building consents reflect an intention to build and are seen as an indicator of confidence in the domestic economy. So the numbers support that "buzz" Bennie Builders are feeling on the ground.
The only downside of Queenstown's busy economy is the lack of accommodation, especially for holiday makers and those working in the tourism and hospitality industries.
One of Bennie Builder's next projects includes four higher density townhouses at Jacks Point. These properties are aimed specifically at those owners or holiday makers who want a low maintenance investment so they can minimise time spent mowing the lawn and maximise the time they have doing the things they love.
Queenstown is thriving and it's a great time to build for either lifestyle or investment.